Chief Minister accused of Lottery Scam
Chief Minister accused of Lottery Scam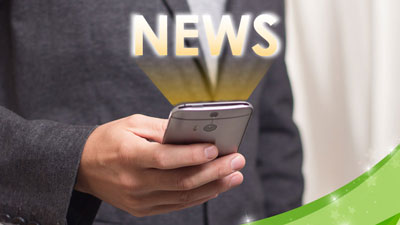 June 28th 2018 15:36
On Monday the main opposition party in Mizoram, the Mizo National Front (MNF), accused chief minister Lal Thanhawla of being involved in a scam involving lottery tenders and distributors and demanded an investigation into the matter by India's Central Bureau of Investigation. The MNF has said that the tenders given on May 30th of this year were unfairly granted to the four distributors involved because they had not presented the revenue figures for the past six years necessary to be considered suitable as distributors.
During a recent press conference the Opposition General Secretary, L. Thangmawia, also pointed out that the four lottery agents in question had cost the state of Mizoram around Rs 11,808.77 crore (US$17.3 million) because of this scam and has asked for the recently issued tenders to be revoked and for more distributors to be allowed to bid in the future. This follows a recent report by the Comptroller and Auditor General (CAG) of India that criticized Kerala and the way it handles its lotteries.
Sikkim Bans Locals From Betting Shops
After the recent incident involving the attack on a betting stall by an anti-gambling fanatic, the state of Sikkim has decided to ban all locals from entering into any sports betting shops owned by Golden Gaming International, who owned the stall that was vandalised in the recent protest. Sikkim Chief Minister Pawan Kumar Chamling made the public announcement in Rumtek, warning that local residents of Sikkim will now no longer be allowed to gamble in online betting and gaming centres controlled by Golden Gaming, and that if it is proved that the organisation cannot control its customers then Golden Gaming will be banned from operating in the state. Currently, it is the only company offering licensed online gambling and gaming in Sikkim.
The laws involving gambling can create loopholes that can be exploited, as is the case in Sikkim where existing laws have not been updated to take into consideration the realities of online gaming and gambling. So you now have a scenario where locals are not allowed to gamble in a bricks-and-mortar casino but can place bets in online centres such as those launched by Golden Gaming in May 2016 when the laws were amended.
Global Lotteries
With only the UK's Lotto having a jackpot winner last week, this week's Powerball in the USA stands at $60 million with the Mega Millions jackpot at $232 million. In Europe, the EuroMillions is at €35 million with the UK Lotto at £5 million after Saturday's incredible single ticket win of £17.1 million.
Written by Chris Brown