Car Wash Supervisor Wins Rs 67.3 Crore
Car Wash Supervisor Wins Rs 67.3 Crore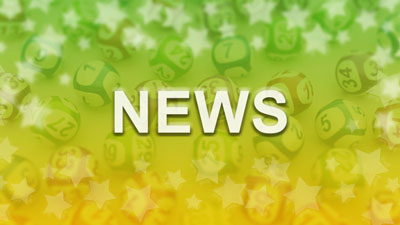 December 8th 2022 11:10
Car wash supervisor, Kathar Hussain, made history on Saturday, 3rd of December by winning 30 million dirhams (about Rs 67 crore) in the December edition of the Big Ticket raffle. Series 246 saw Hussain's winning ticket number 206975 take the life-changing jackpot prize at the draw in Abu Dhabi. This prize is the largest prize to have ever been offered in this competition in its thirty-year-history.
Hussain has worked in the UAE for five years, and was back in his home city of Tiruchirappalli, Tamil Nadu, when his luck struck on the Big Ticket draw, and didn't find out about his amazing win until he returned to the UAE. He purchased his raffle ticket jointly with his friend, Sharjah, who will now share in Hussain's good fortune. The two work colleagues collected and pooled their tips from the car wash where they work in order to afford to buy the ticket, which has now paid off handsomely.
"I earn Dh1,500 every month. For however many years I worked, I would not be able to make so much money in my lifetime. I was watching the show and was in India at my friend's home when I realised I was the winner. I never thought I would get so much money! I want to stay here in the UAE and bring my family here from India."
But Hussain wasn't the only Indian national that found fortune in the competition, with Thomas Ollukkaran winning one million dirhams in second place, with ticket 047913. Prabhjeet Singh took the third place prize of 100,000 dirhams with ticket 210236, and even the luxury Range Rover in Series 07, which went to Indian national Nisha Muhammed Bihas.
When asked what he wanted to do with his amazing winnings, Hussain replied that he now wants to move his family over to the UAE, where he can build his own family home, as well as start his own business.
Global Lotteries
$379 million is the size of the Mega Millions jackpot this Friday, with the Powerball growing to $116 million. On the other side of the Atlantic, the EuroMillions is worth €17 million, while a win on the UK Lotto would see you take home £7.4 million.
Written by Andrew Thomas