Sales Manager Scoops $1 Million Jackpot
Sales Manager Scoops $1 Million Jackpot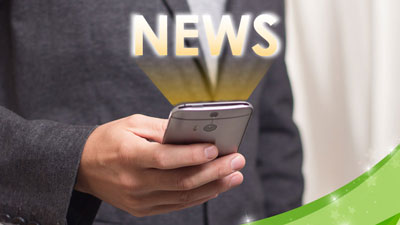 November 29th 2022 15:58
The Millennium Millionaire Series 406 has just been won by an Indian sales manager based in Dubai. Rahul Vinod Anand took the top prize of one million US dollars with winning ticket number 0099. The father of one has been a regular player in DUbai Duty-Free promotions since 2016, but has never won the jackpot until now.
36-year-old Anand has lived in Dubai for twelve years, and currently works as a sales manager for a real estate company. "Thank you so much Dubai Duty-Free! You've been changing a lot of people's lives, and I'm delighted to be one of them. I will definitely put this win to good use where many people can benefit," Anand said.
This latest Millenium Millionaire jackpot win by an Indian national makes Anand, originally from Mumbai, the 199th million dollar winner since the inception of this popular raffle back in 1999. When asked what he would do with his winnings of approximately Rs 8.1 crores, he said, "The plan is to invest the money and put it to good use. I want to buy some properties in order to lease them so I can earn a return on investment. I want to secure my child's future and contribute to good causes. This win means a lot to me and my family."
Anand was not the only Indian national who had great fortune on Wednesday, however, as 27-year-old Akanksha Kamat from Fujairah won a luxury BMW 760Li xDrive in the Finest Surprise draw for Series 1822. Her winning ticket number was 0675.
Global Lotteries
The Mega Millions lottery in the USA is worth $305 million to the winner this week, while the Powerball jackpot is up to $65 million. In Europe, winning the EuroMillions would make you €87 million richer, while winning the UK Lotto would land you a prize worth £2 million.
Written by Andrew Thomas