Big Ticket Luck for Unemployed Man
Big Ticket Luck for Unemployed Man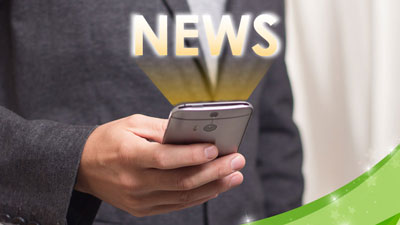 April 14th 2022 11:22
Good fortune in the Big Ticket Lottery has found its way towards an Indian national living in Kuwait who has been searching hard for new employment. Ratheesh Reghunathan was part of a twelve-man syndicate that shared the cost of the Dh500 Big Ticket raffle ticket. This makes each player eligible for a Dh1.2 million (Rs 2.4 crore) cash payout from the Dh15 million jackpot that Ratheesh won. The live draw for Series 238 was held in the Arrivals entrance at Abu Dhabi International Airport.
Ratheesh said of his win, "I had been buying the ticket for five years to try my luck. This time, we bought with a group of people and we won this huge amount! I still can't believe it and it feels like a big blessing on all of us. My plan is to move back to India with my family once the kids have completed this academic year. I will likely start a business with my share of the money and we will focus on the children's education."
Ratheesh and a number of his work colleagues were due to lose their jobs on the 13th April due to cutbacks. He had been working as a procurement officer in Kuwait since 2006, and had been job hunting, but found it extremely difficult due to the Corona pandemic.
He said, "Now, there is some hope for the future and we are all very excited about what's to come. My wife is very happy. She heard me talking on the phone when the Abu Dhabi Big Ticket organisers called to say that I've won and she could tell that there was good news!" Ratheesh's wife, two sons, and two daughters will all be relocating back to India with him once the school term is complete.
Global Lotteries
The latest Powerball draw is going to be worth a massive $325 million this Sunday, while the Mega Millions jackpot is worth $20 million. The EuroMillions, meanwhile is offering a huge £100 million jackpot prize to players, and the UK Lotto is up to £3.8 million this Saturday
Written by Andrew Thomas