Rs 8 Crore Win For Engineer in Oman
Rs 8 Crore Win For Engineer in Oman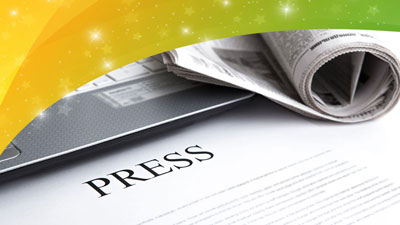 October 27th 2022 12:32
October 12th was a great day for two Indian nationals, as Rajamohan VK won one million US dollars on the Millenium Millionaire raffle held in Concourse C, Dubai International Airport. The 58-year-old engineer won the jackpot prize (of around Rs 8.2 crore) in the MM Series 402 draw with winning ticket number 0189.
Rajamohan, a father to two children, said of his amazing win, "I have been trying my luck since 2007 and today it finally happened! I wasn't able to participate for the past few years because I lost my job during the pandemic, but as soon as I got a new job, I started buying tickets again and it was all worth it."
Working as an engineer in Muscat, Oman, Rajamohan is the 197th Indian national to win the million dollar top prize since the Millennium Millionaire raffle began back in 1999.
And Rajamohan was not the only fortunate Indian at the raffle draw, as Muthu Rajan won an Indian Scout (Black Metallic) motorbike in the Finest Surprise Series 515. The 39-year-old took the draw's top prize with the winning ticket number 0208. The father of two who works as an engineering teacher in Ajman said, "This is wonderful news for me and my family. Thank you so much Dubai Duty-Free!"
Global Lotteries
What a great weekend to play the Powerball lottery in the USA! With an $800 million jackpot, this prize will change your life forever. But don't forget the Mega Millions lottery, which is worth $64 million this Friday, or you could try your luck on the EuroMillions, which could land you a huge €130 million cash payout. The UK Lotto jackpot is up to £10.7 million this Saturday as well, so there is plenty of choice for international lottery players, all of which can be safely played here.
Written by Andrew Thomas