40 Winners Share AED 10 Million Dubai Jackpot
40 Winners Share AED 10 Million Dubai Jackpot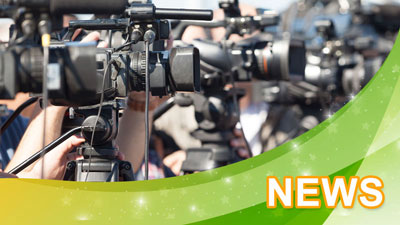 October 15th 2021 15:27
Employees at an Al Suwayed Group supermarket in Qatar will end this month a lot happier, as a group of lottery players scooped the main prize on the Abu Dhabi Big Ticket monthly raffle. The large group of winners includes 38 Indian nationals and two players from Bangladesh and is the second time this year that a consortium of lottery players from Qatar have won a top prize, with a 20-player group winning AED 10 million back in August.
The winning ticket, number 278109, belonged to Keralite Naheel Nizamudeen, who, amazingly, could not be traced by the raffle organisers to inform him of his win! His number was not recognised on his raffle form, which left the organisers to track down and phone Nizamudeen's parents back in India on the alternative phone number provided on his entry form.
The group of players work in different areas of the supermarket branch, such as management, accounting, purchasing, and sales, but they were all experiencing financial pressures before this bit of good fortune.
Nizamedeen's roommate, Shinoy Othayoth Kizhakk said of this amazing win, "We are all from middle-class families and have financial issues. So, the future of 40 families has been secured with this jackpot." Shinoy continued, saying, "Usually, there are 10 to 15 people who purchase the ticket. Since we were not winning for the past couple of years, we expanded our group to 40. You never know who gets lucky!"
The total prize money won was ten million dirhams, which means that every player in the group will win an AED 250,000 (Rs 5.1 million) share of the pot.
Global Lotteries
The giant of the international lotteries this week is the EuroMillions, with a must-win jackpot of €220 million. And after one lucky player finally won the massive Powerball jackpot of $699 million on the Monday 4th October draw, this week's top prize is worth $50 million. The Mega Millions jackpot is now up to $84 million, while the UK Lotto first prize is worth £3.8 million.
Written by Andrew Thomas