Rs 28 Crore Win by Indian Lottery Syndicate
Rs 28 Crore Win by Indian Lottery Syndicate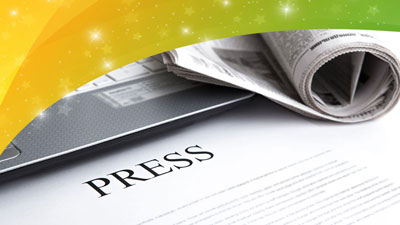 November 14th 2019 11:44
A technical worker from a humble family in Chengannur, India has won an amazing Dh 15 million on the always popular Big Ticket Series 209 draw at Abu Dhabi International Airport on the 3rd November. Dsreenu Sreedharan Nair's winning ticket was 098165, which he bought online as part of a worker's pool, where he paid Dh25 of the Dh500 cost of the ticket. This jackpot prize equates to over US$4 million (roughly Rs 28 crore), and Nair will be sharing his winnings with 21 of his colleagues, which still works out to over US$185,000 per person.
Nair has lived in the UAE for six years and is working in Jebel Ali. He was amazed by the news of his good fortune and said: "I don't know what to say. I am not aware of the exact amount I have won. The news is still sinking in. I know that I paid Dh25 for my ticket and I will get the corresponding share of the winning amount."
Nair is single and his parents do not have a lot of money back home in India, so his win will go a long way to improving things for his family. "My mobile has been ringing constantly. I have not had time to think as to what I will do with all this money. I was building a house in Allepey, Kerala and that was stopped as I did not have money to fund it. I will complete it now. I will definitely save quite a bit."
Indian had a clean sweep in the November Big Ticket Raffle, with every prize, from first place through to tenth place being won by a player from India. Even the BMW Series 9 winner, Nishad Hameed is an Indian national!
Global Lotteries
As Diwali finishes there are new opportunities to win big on the international lotteries, with this week's Mega Millions jackpot in the USA at a life-changing $178 million and the rival Powerball lottery at $70 million. In Europe, you can try to win the EuroMillions jackpot of €115 million or the Italian SuperEnalotto of €31.9 million, while in the UK, the Lotto jackpot stands at £7.2 million.
Written by Andrew Thomas