Playwin Lottery Stops Trading
Playwin Lottery Stops Trading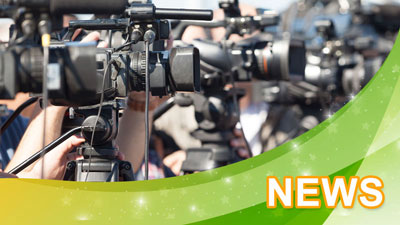 November 7th 2019 13:56
The Playwin lottery is no more. The operators of the Thursday and Saturday Superlotto, Jaldi 5 and Thunderball have stopped trading and entered a Corporate Insolvency Resolution Process following a National Company Law Tribunal on 14th October. You can read how Pan India Network Limited met its demise in this news story.
Bumper Lottery Bonanza
There has been an outbreak of Bumper Lottery fever with results from three big bumper draws being declared along with a Big Ticker draw.
Jackpots totaling more than ₹12 crore were on offer in Nagaland, Sikkim and Punjab states.
1. First of the three to declare results was the Nagaland Dear Kali Puja Bumper with a first prize of ₹2 crore. The results were drawn on 29th October and the winning ticket number was B13545.
2. Next came the Punjab Diwali Puja Bumper on 1st November with a ₹5 Crore jackpot being split between tickets A411577 and B315020. Read about one of the winners below.
3. The third bumper was the Sikkim Diwali Bumper on 2nd November with another ₹5 crore. Full results here.
4. Finally the November Big Ticket draw in Abu Dhabi saw Indian national Sreenu Sreedharan Nair win the jackpot prize of AED 15 million, which is more than 280 million rupees. In fact, Indian nationals swept the board in this draw winning all prizes from 1st right down to 10th.
From Painter to Crorepati with Diwali Punjab Lottery Win
Last week Sanjeev Kumar was an ordinary painter who made a living painting and whitewashing homes in the Una town centre, in the state of Himachal Pradesh. However, on Friday 1st November, Lady Luck shone down on Kumar as he won one of the first prizes in the Punjab State Maa Lakshmi Diwali Pooja Bumper lottery, 2019. He now has to think about what to do with the Rs 2.5 crore jackpot prize that his winning ticket, number A-411577 landed him. The other jackpot winner has yet to come forward.
Kumar was returning home from a visit to the hospital, where he had been taking his son for a medical checkup when he decided to buy two tickets for the Punjab State Diwali Bumper lottery from a vendor in Nangal. The tickets cost Rs 500 each, so he bought one for himself and one for his son to cheer him up after his hospital visit. After he purchased the two tickets he quickly forgot about them, because he could never imagine winning anything with them, let alone taking the jackpot! After Kumar had found out about his amazing win he was shocked, and when he told his family they did not believe him at first and had to confirm his news with the ticket seller.
Kumar, who lives in the village of Churudu has told the press that his family of a daughter, a son, his wife and his father are all very happy with his win, as it will turn around all their lives in the future. Kumar has said that he wants to spend his winnings on starting his own business as well as securing a better future for his children.
Global Lotteries
This weekend sees the US Powerball jackpot at $50 million while the Mega Millions lottery grows to a huge $145 million. In Italy, the SuperEnalotto jackpot is a very generous €28.6 million and the EuroMillions top prize is worth €95 million. Buy tickets here.
Written by Chris Brown