$1 Million for General Manager in Oman
$1 Million for General Manager in Oman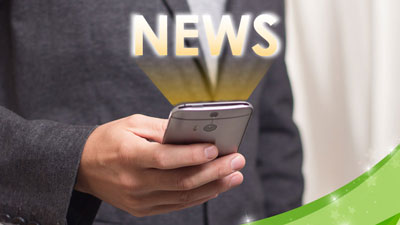 June 23rd 2022 12:15
Indian national John Varghese has finished ‌the end of the month $1 million richer than he was when he started. The latest Millennium Millionaire Series 392 saw Varghese's winning ticket number 0982 take the top prize in the extremely popular raffle on the 22nd June, with the draw taking place at Dubai International Airport.
62-year-old Varghese has been playing the Dubai Duty-Free for the last six years, before finally finding some luck. John has lived in the Middle East for the last 35 years, and is now based in Oman, where he works as a General Manager for a consumer goods company in Muscat. He has also pledged to set aside a portion of his winnings, worth around Rs 8 crore to aid the plight of women and children.
Speaking of his good fortune, father of two, Varghese said, "A big chunk will be saved for my retirement, while a portion will go toward some charities, specifically those aimed at benefitting women and children. This is my first time winning in any draw, so I am really thankful for this great luck!"
This win makes Varghese, who originally comes from Kerala, the 192nd Indian national to win the DDF jackpot prize of one million US dollars.
Also, a Mercedes Benz CLS 53 was won by 40-year-old Thimmaiah Nanjappa on the Finest Surprise Car Series 1808, with winning ticket number 0108. And a BMW R 1250 motorbike was won by 36-year-old Shaik Abid Hussain Ansari on the Finest Surprise Bike Series 501, with ticket number 0091. Finally, on the Bike 502 draw, 40-year-old Jameil Fonseca won a BMW R nine with ticket number 0238, all three winners originally from India.
Global Lotteries
The Powerball lottery jackpot is becoming larger by the week, with a huge $335 million on offer this Sunday. The Mega Millions, meanwhile, has a similar prize on offer, with $312 million up for grabs this Friday. It's a great week to play the EuroMillions as well, with a top prize of €160 million. Winning the UK Lotto would land you £4 million.
Written by Andrew Thomas