Win the Gigantic US Powerball Jackpot from India
Win the Gigantic US Powerball Jackpot from India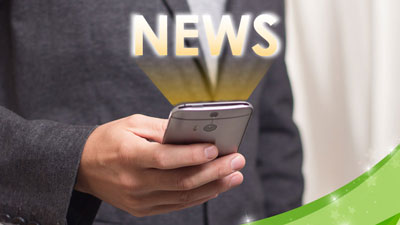 January 5th 2018 12:45
Lottery fans around the world will turn their attentions Stateside this weekend, with US Powerball offering a jackpot worth more than half-a-billion dollars on Saturday night. The $550 million (₹34.8 billion) bounty is the result of 20 rollovers since a Louisiana family shared $191.1 million (₹12.1 billion) on Wednesday 25th October 2017.
How to Play Powerball in India
This magnificent jackpot may be based in the US, but that doesn't stop the rest of the world joining in the fun too. Thanks to lottery betting sites like Jackpot.com, you can choose your numbers in India and win the same prizes that are on offer from Los Angeles to New York. You can fund your account and receive your winnings through an online wallet, such as Skrill or NETeller, making the transaction simple, secure and legal.
If you win a prize in Saturday's draw, you receive an email to advise you to check your account and the funds are available to withdraw right away. There is no reason to miss out on the world's current biggest jackpot, so visit the Lottery Tickets page right now and hit the 'Play Now' button next to the Powerball section.
Picking Powerball Numbers
For each Powerball line, you must pick five main numbers between 1 and 69 and a Powerball from a selection of 26. You win the jackpot by matching all six balls, but there are nine basic Powerball prize levels in every draw and you have a 1 in 24.87 chance of winning something.
Find out more about playing this exciting game on the Powerball page.
Biggest Powerball Jackpot
Although Saturday's jackpot is a gigantic sum, it is still a fair way from the game's biggest-ever payout. On Wednesday 13th January 2016, three players shared a monumental $1.58 billion (₹100.1 billion) prize pool, the most ever given away by a lottery anywhere in the world.
Mega Millions
America's other huge multi-state lotto, Mega Millions, is not far behind its big brother heading into the weekend. Players from across the globe can play for $445 million (₹28.2 billion) tonight by choosing five main numbers between 1 and 70 and a Mega Ball from 25.
Written by Chris Brown