Three Indian Winners in Dubai Duty Free Raffles
Three Indian Winners in Dubai Duty Free Raffles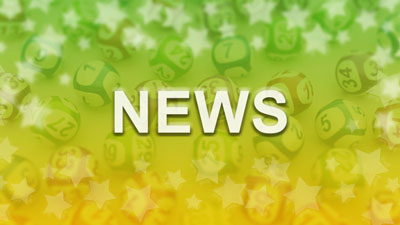 February 27th 2020 14:59
An Indian national will be celebrating this weekend after winning one million US dollars (more than Rs 7.1 crore) in the Dubai Duty Free (DDF) Millennium Millionaire raffle, held at Dubai International Airport.
42-year-old Jagdish Ramnani from Bhopal was announced as the winner of the Millennium Millionaire Series 324 draw on Tuesday, 18th February, with ticket number 1778. He is the owner of a textiles business in Dubai and has been playing DDF raffles for 20 years now before this timely win.
Ramnani said of his good fortune: "I've heard many stories about other winners of DDF promotions, and I never believed them, but now I can say that it is 100 percent genuine! Thank you so much Dubai Duty Free for this good news!" He is the 158th Indian national to win a DDF prize since it began in 1999.
Ramnani was not the only Indian winner in the DDF draws. 53-year-old Sreesunil Sreedharan won a Range Rover HSE 360 PS (Fuji White) with ticket number 1293 in Series 1746 of the Finest Surprise Luxury Car promotion. Sreedharan has been playing Dubai Duty Free promotions for 15 years and in an incredible stroke of good fortune it is his second big prize win, after he won $1 million in September 2019.
"Thank you so much Dubai Duty Free for another win," Sreedharan said. "I will continue to buy tickets to your promotions in the hope of making it a third time lucky!"
Finally, in Series 399 of the Finest Surprise Motorbikes promotion, 37-year-old Nazeerunnisa Fazal Mohammad won an Aprilia Dorsoduro 900 (Exciting Dark) motorbike with ticket number 287. Mohammad, a software engineer from Hyderabad, said: "I have been trying my luck for the million dollar series, hopefully it will be soon."
Tickets for the next Dubai Duty Free raffles have almost all sold out. The draw dates are yet to be announced but on offer will be the usual $1 million prize in the Millennium Millionaire raffle, as well as a BMW M Sport car and a Moto Guzzi V7 motorbike in the Finest Surprise raffles.
Global Lotteries
Winning the jackpot on one of the international lotteries would be a great way to finish the month, so why not consider the USA's Powerball lottery, with a top prize of $80 million (Rs. 573 crore), or Mega Millions on $60 million (Rs.429 crore). In the UK the Lotto jackpot is worth £7.6 million (Rs. 70 crore), and in Italy, the SuperEnalotto jackpot is €27.3 million (Rs. 214 crore), whereas winning the EuroMillions this Friday would land you an amazing €65 million (Rs. 510 crore). So why not try your luck?
Written by Andrew Thomas