Kerala Man Looking for Bank Loan Wins Big
Kerala Man Looking for Bank Loan Wins Big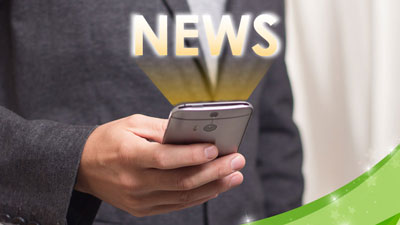 February 20th 2020 14:46
A rubber tapper on his way to ask for a bank loan ended up winning Rs 12 crore instead. Porunnan Rajan from Puralimala Kurichia colony at Malur Kaithachala needed to take out a fourth bank loan to consolidate his debts and was on the way to his bank to try and arrange this loan. This had given him a lot to think about and he decided that he would take a chance on the lottery.
So 55-year-old Rajan took a walk into Koothuparamba to buy himself a Christmas New Year Bumper lottery ticket. He bought his winning ticket, Number ST 269609, from Payyan Agencies for Rs 300. You can imagine his joy at discovering later on that he had actually won the first prize! Rajan had gone from desperately needing another bank loan to winning Rs 12 crore! After taxes and commissions, he would take home around Rs 7.2 crore, which would provide some vital funding to himself and his wife.
Life had been hard for Rajan recently, with his son Rigil ending his studies to help his dad pay the bills. Rajan had to complete the work on his house and had his daughter's upcoming wedding to pay for as well.
Rajan said of his win: "My wife Rajani always picks up a quarrel when she comes to know about me buying lottery tickets as she thinks it is a waste of money.
"It was only when the news spread on Monday that the Christmas bumper first prize is for a ticket sold in Koothuparamba that I remembered about the one I had bought. I was too nervous to check the number."
After Rajan handed his ticket into the Malur Service Cooperative Bank in Tholambra, he said: "I felt happy. I would be able to settle all my loans which will come to around Rs 7 lakh and finish the work on my house. Also, I'll be able to help my younger daughter Akshara, a plus-two student, complete her studies without any hassle. I would also like to help the needy as I know the hardships of life."
Global Lotteries
This week we see the Powerball growing to a healthy $60 million jackpot with the Mega Millions just behind on $50 million. The EuroMillions draw this Friday will be for €40 million, while the Italian SuperEnalotto will be for €24.1 million and the UK Lotto jackpot will be for £4 million.
Written by Andrew Thomas