Lucky Player wins $150,000 during the festival of Shivaratri
Lucky Player wins $150,000 during the festival of Shivaratri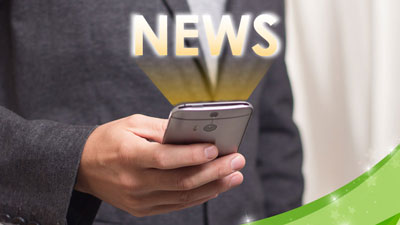 March 15th 2018 20:04
A man from West Bengal has just won the equivalent of $150,000 on the Karunia lottery. Mr Mofijul Rahima Sheikh had only been in Kozhikode city for a few days before his lucky win. He arrived on a Friday to look for employment and was immediately picked up for some construction work. After receiving his wages for the day's work he bought his lottery ticket from a local handicapped vendor. The lottery draw was held the following Monday, which he won, but being a public holiday for the Hindu festival of Shivaratri he could do nothing with his ticket straight away.
He immediately sought shelter and protection in a local Chevayur police station, as he feared reprisals from jealous migrant workers. Once the banks re-opened, the police then escorted him to a nearby branch of the State Bank of India, where he immediately submitted his winning lottery ticket and opened up a bank account. Mr Sheikh, who arrived in Kozhikode from Bardhaman, has a wife and young daughter and said he plans to buy a house and some farmland with his winnings.
Portuguese Man Hits the EuroMillions Jackpot
A lottery player from Portugal has just landed an incredible win, matching all five numbers and two lucky stars on the EuroMillions lottery, to win the massive jackpot of €61.5 million. The winning ticket was bought in Braga, and the winner has 90 days to claim their prize.
"Jane Doe" to Stay Anonymous
In the ongoing anonymity case for a Powerball winner of $550 million in America, a judge has finally ruled that the female recipient may keep her identity hidden from the media. The lady feared for her safety and privacy after her gigantic win and believed so strongly in her right to privacy that she went to court to fight her case, which she has finally won. Although the woman's hometown of Merrimack, New Hampshire may be referred to in the future, her identity can only be known as "Jane Doe".
Weekly Jackpot News
£5 million is what you could win on Saturday's UK Lotto, while over in Ireland the Irish Lottery jackpot could make you €5 million richer. After producing only the second jackpot winner of the year (with a UK and Spanish player sharing the last), the EuroMillions main prize is now €17 million. This week's giant though has got to be the US Powerball, with a mindblowing jackpot prize of $455 million! A prize this large has been won before, and it will be won again, the question is, could it be you..?
Written by Chris Brown