Online Lottery for Maharashtra
Online Lottery for Maharashtra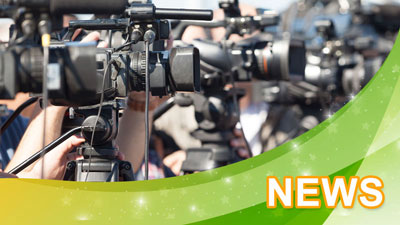 January 25th 2018 15:21
The Government of Maharashtra is considering transforming its current paper-based lottery system into an online one by April of this year. "North-eastern states are getting good revenue. Online lotteries of other states do good business in Mumbai," says Vijay Kumar Gautam, principal secretary of planning.
Relevant: Visit Lotto-India.com where all Indians can play online
Fake Lottery Arrests in Allahabad
17 people have been arrested in connection with an illegal online lottery business operating from the 'vjackpot' website. This site is a fake and The Special Task Force has explained how the gang, led by Akash Jaiswal, operated several other sites in order to maximise the profits, and then manipulated the results after accepting money placed on all the bets. The gang had access to the odds and decided on the winners based on the lowest payouts. This is another lesson in only using reputable sites with a history of fair play and operating practices.
Brand New Game as EuroMillions Hotpicks Launches
With regular prizes of up to £1 million this new game is sure to become a favourite with Indian lottery fans. The first draw is Friday 26th January, with draws every subsequent Tuesday and Friday night. There are 5 games to play on the Euromillions Hotpicks, with wins based on the numbers drawn in the main EuroMillions lottery.
Double Joy for Two UK Lottery Winners
Two unnamed lottery players shared the first jackpot of the year in the UK's Lotto draw on Saturday 20th January. The two lucky winners will each scoop £8.6 million on the winning numbers 2, 10, 19, 28, 29 and 31. A fantastic way to start the new year!
Current Jackpots Around the World
As the saying goes, you have to be in it to win it, and this weekend's big jackpots are nothing to ignore. This Saturday's Super Lotto stands at ₹22,700,000, and with a 1 in 54 chance of winning a prize, it is well worth considering. The EuroMillions to be drawn on Friday stands at a massive €90 million (£80 million), while the UK's Lotto draw on Saturday is £5.3 million. Also drawn on Saturday, if you were to win the Irish Lotto jackpot it would fetch you a very tasty €3.5 million. Over in the US, the Powerball jackpot is currently a whopping $112 million!
Written by Chris Brown