No Big Changes for Big Ticket Winner
No Big Changes for Big Ticket Winner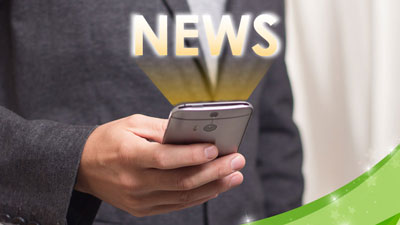 June 13th 2019 17:06
A 37-year-old Keralite working in the United Arab Emirates as a designer received amazing news last week after winning the Big Ticket Raffle in Abu Dhabi. Sanjai Nath R lives with wife Chithra Sanjai, and his children in Sharjah and was informed of his great news last Monday, 3rd June when he won AED10 million (US$2.7 million).
"It came as a huge surprise to me when I found out that I had won," said Sanjai, "My mobile phone was initially switched off when the organisers were trying to reach me as I was in the hospital with my son. When I eventually turned my phone on I saw that I had received a ton of messages congratulating me."
However, he has said that the prize money won't change him and he will think of his family and the needy in the future. "I firmly believe that we should do whatever good we can in life, money is just paper at the end of the day and there's no use for me to keep all this money just for myself. Whatever good thing you do will eventually come back to you, and that's how I look at this win," he said.
Sanjai bought the ticket with a group of six friends and will be sharing his winnings with them. "We always buy the ticket together as a big group, this was our ninth time taking part. We stopped checking the live announcements after around the second time because we didn't really think we would get so lucky, buying the ticket became like a routine for us in the end," he said.
Five other lucky nationals from India also won top ten prizes in the draw, including the second place prize AED100,000, which was won by Binu Gopinathan of India, while the luxury Land Rover prize was won by Shipak Barua from Bangladesh. Next month the Big Ticket jackpot will be AED12 million (US$3.2 million) - so be sure to check back here for results!
Global Lotteries
It was a good week in the UK with the €138 million EuroMillions jackpot being won by a local player. So this week's EuroMillions jackpot resets to €17 million, with the UK Lotto being £7.1 million. In America, we have a Powerball jackpot of $79 million and a Mega Millions first prize of $45 million after the $530 million jackpot was won by a player last Friday, 7th Jun. Get your tickets here.
Written by Andrew Thomas