Mega Millions Jackpot Reaches $176 Million
Mega Millions Jackpot Reaches $176 Million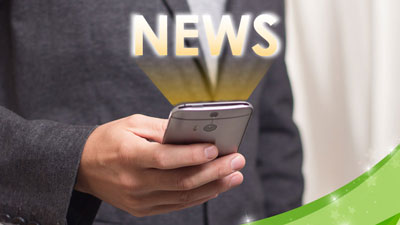 December 6th 2017 13:37
The Mega Millions jackpot for Friday is an estimated $176 million (₹11.3 billion) and is currently the second biggest jackpot in the world. The jackpot was previously won on October 13th by a couple in Michigan and. since then, there have been 15 draws with no top prize winner. There's still plenty of time for fans of the game to choose their numbers online.
Record Jackpots
Mega Millions is known for its large jackpots and holds the record for the third and fourth-largest lottery jackpots ever, anywhere in the world. The biggest Mega Millions jackpot was $656 million (₹42.2 billion), which was won on 30th March 2012 by three ticket holders. The tickets were sold in Maryland, Illinois and Kansas, and each winner took home $218.6 million (₹14 billion) before taxes.
The second-largest Mega Millions jackpot and the fourth-largest jackpot in the world, was split between two ticket holders from Georgia and California on 17th December 2013. The jackpot amounted to an incredible $648 million (₹41.7 billion), after 22 rollovers. There were a total of 23,829,286 prize winners in the draw and lower tier prizes ranged from $1 (₹64) up to $1,000,000 (₹64.4 million).
Six Mega Millions jackpots have been won in 2017. The largest of these was $393 million (₹25.3 billion), won on 11th August 2017 by Patricia Busking in Illinois. You can have a look at the top five largest jackpots in the game and view the prizes awarded in each of the prize tiers on the Mega Millions page.
Could You Be Next?
Find out how to choose your numbers online for the next Mega Millions draw by visiting the Lottery Tickets page. Simply choose the lottery game that you wish to enter, select the 'Play Now' button, and follow the options provided. You can select your numbers manually or you can try using the Quick Pick option, which produces a set of numbers at random for you.
If you win a prize, you will be notified by email and you can also check the details in your online account. For more information on entering International lotteries from India, visit the How to Play page. Good luck!
Written by Chris Brown