EuroMillions Jackpot Rolls Over to €115 Million
EuroMillions Jackpot Rolls Over to €115 Million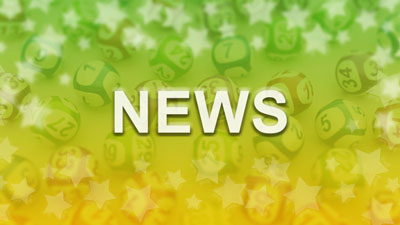 December 12th 2017 10:43
The EuroMillions jackpot has reached €115 million (₹ 8.7 billion), after no player managed to match the five main numbers and two Lucky Stars in Friday's drawing. The top prize now stands at a huge €115 million following ten rollovers and is one of the largest EuroMillions jackpots this year. The next draw takes place tonight and there's still time to choose your numbers online ahead of proceedings.
EuroMillions Jackpot Winners
Since the start of 2017, 20 players across Europe have snapped up a EuroMillions jackpot. The largest win so far was the €190 million (₹14.4 billion) won on Friday October 6th by a single ticket holder from Spain, who matched the record for winning the biggest EuroMillions jackpot of all time.
The second largest EuroMillions jackpot in 2017 was won on Friday 2nd June by a ticket holder from Belgium. The player pocketed €153.8 million (₹11.6 billion) and there were nearly four million prize winners in the draw, with prizes ranging from €2.40 (₹182) for matching two main numbers, up to the jackpot for matching all the five main numbers and the two Lucky Stars.
The most recent EuroMillions jackpot win came on Friday 3rd November, when a syndicate consisting of six UK hospital caterers landed the top prize of €28.7 million (₹2.1 billion). You can find out more about the biggest EuroMillions jackpots, and other prizes awarded, on the EuroMillions games page.
Become a EuroMillions Winner
If you want to enter tonight's EuroMillions draw and be in with a chance of winning €115 million, you can choose your numbers online. Simply visit the Lottery Tickets page, select the lottery you wish to play and follow the instructions provided. You will be given the option to select your numbers manually or you can let the computer choose at random via the Quick Pick option.
Also, for the month of December, players who enter EuroMillions online with Lotto.in's lottery betting partner, Jackpot.com, will receive a free scratchcard! This offer ends on 30th December and is limited to one entry per person. To receive the offer, simply enter the promo code CREM when confirming your purchase. Good luck!
Written by Chris Brown