Lotto Winner Thought Jackpot Was a Scam
Lotto Winner Thought Jackpot Was a Scam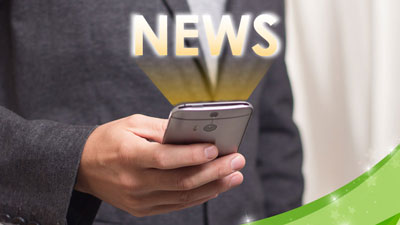 April 20th 2018 09:55
A woman from Melbourne, Australia, had the shock of her life when she won $10 million (US$7.8 million) in Tuesdays Oz Lotto draw. At first, she thought she was being conned and said "Are you sure this isn't a scam from Nigeria? I'm so cynical. I'm feeling like this is a hoax," to a representative from lottery organisers, The Lott. She told The Lott that she initially didn't believe them because she had deleted her online entry and didn't have the numbers to hand to check. However, once she had been convinced of her win she was ecstatic and said "I'm absolutely going to retire! I still just can't believe it! I've never planned what I would do if I won the lottery as I never really thought it would happen, but maybe it will be a holiday or a new home – all of those things!"
Disney World Beckons New UK Millionaires
Newly-made UK millionaires, Lesley and Malcolm White, can finally take their 10-year-old daughter to Disney World after they won one million pounds in the EuroMillions Millionaire Maker draw on Tuesday 6th March. Lesley didn't even realise she had won and was carrying around the winning numbers in her purse for a week before she made the discovery. She was in shock the moment she found out the size of her win, as the cashier told her that her prize was too large to cash in and she would have to contact the organisers, Camelot. Lesley's daughter straightaway asked if they could go to Disney World. "We'd always told her that when we won the lottery we would take her but never dreamed it would ever happen!" said Lesley.
EuroMillions Superdraw this Friday!
Don't forget that this Friday sees the return of the famous EuroMillions Superdraw, with a guaranteed payout of €130 million to the winner. If there is no winner this week then the prize money will continue to roll over, with the jackpot capped at an incredible €190 million! If the jackpot is not won in the five draws after it hits its cap, it will be split up between the winners at the next lower tier, meaning that chances increase for several multi-millionaires to emerge from one draw. Players from India can enter EuroMillions online.
Superdraw Weekend
The star of the show this week is the EuroMillions, with the first Superdraw of the year, and a guaranteed jackpot of €130 million. The Powerball is back to its eye-watering best with $142 million up for grabs, while the UK Lotto stands at £9 million and the Irish Lottery comes in at €5.5 million. Massive prizes all round then, so what are you waiting for?
Written by Chris Brown