Electricity Lottery
Electricity Lottery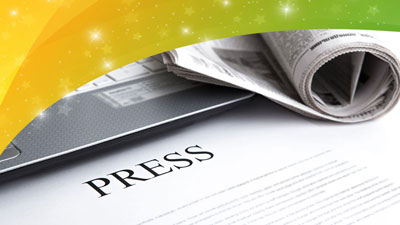 September 28th 2018 11:51
Although not strictly a traditional lottery, an energy firm has been trying to spread news of its latest initiative to get customers to pay their bills via a phone app with its own version of a lottery. Jaipur Discom, the state energy department for Rajasthan, recently launched a customer-only lottery for users of a new phone app called 'Bijli Mitra'. Any winners are then entitled to have their future electricity bills adjusted by the amount of any virtual winnings.
One of the first winners of this scheme was a 52-year-old toy seller from Sawai Madhopur called Hari Prasad. When he was told that he had won Rs 5,000 off his next electricity bill he was stunned.
"I thought someone was pulling my leg! I used to pay my bill in cash at the counter, but my acquaintance told me about 'Bijli Mitra' and also paid the bill of Rs 88 on my behalf. Initially, I was a bit apprehensive and had told him to ensure that the power department doesn't cut off my home's electricity for lack of bill payment! I live in a two-room house in Adarsh Nagar colony of Sawai Madhopur. My electricity consumption is low, as only my wife is at home, while I am outside for the most part of the day and my two children have also left town for higher studies," Prasad said.
The Managing Director of Jaipur Discom, RG Gupta said that "On September 1, Discom used a random computerised process to select 100 consumers out of 1,228 consumers, who had paid the bill through the app for the month of July. Discom will pay a total amount of Rs 5 lakh by adjusting the amount against the bills of these 100 consumers for the coming months." Prasad will benefit greatly from his win, as his electricity bill is already very low.
Customers resident in the 12 districts in Rajasthan that come under Jaipur Discom's jurisdiction are eligible for this lottery scheme, and about 3.10 lakh consumers already use credit/debit card or online services to pay their electricity bills. The Bijli Mitra lottery is meant to increase awareness of this phone app. It is compulsory for employees of Discom to pay their bills through the app.
Global Lotteries
The numbers are starting to get really big when looking at the global lotteries, as we see with this week's US Powerball, with a jackpot of $213 million and the Mega Millions swelling to an enormous $336 million. Over in the UK, the Lotto has grown to £24.2 million while it is a rollover on the EuroMillions Superdraw with a jackpot of €150 million. Somebody has to win these grand prizes... could it be you?
Written by Chris Brown