Indian National Starts Year With Jackpot Win in Dubai
Indian National Starts Year With Jackpot Win in Dubai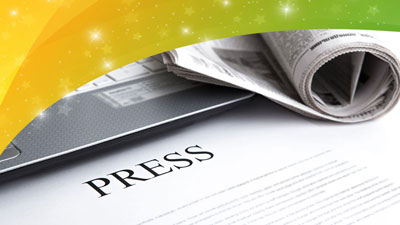 January 30th 2020 13:59
The year has started off extremely well for a regular lottery player living in Dubai after he won a large cash prize and a luxury vehicle on a local lottery.
Sreejith, an Indian national, owns a store in Dubai and has been taking part in lotteries for over a decade, but has never had any significant wins, until now. As per usual he bought a lottery ticket, which on this occasion was in the Infiniti Mega Raffle, which cost him 200 dirhams (nearly Rs 3,900). He wasn't expecting anything exciting to happen, but on Tuesday 21st January Sreejith got the shock of his life when he discovered that he had won one of the top prizes in the competition!
This raffle was run to celebrate the 25th anniversary of the Dubai Shopping Festival, so the prizes have been extra special: for Sreejith, it was an Infiniti QX50 luxury motorcar, as well as Dhs 200,000 (which is over Rs 3.8 crore / US$54,000).
Sreejith said of his win: "I couldn't believe my ears! I have diligently purchased a raffle ticket every year for the last 10 years. This win means so much to me and I now believe that dreams can come true. I have two boys and a third on the way and this money will ensure that my kids have a bright future ahead of them."
Global Lotteries
Huge international prizes have been won this week, with the Powerball jackpot of $394 million finally being taken, and now beginning its climb again at $40 million. Mega Millions is currently the big lottery to win, with a jackpot prize of $155 million. In Europe, EuroMillions could make you €30 million richer, while the Italian SuperEnalotto is worth €14.5 million after its €67 million jackpot was won on Tuesday. You can enter all these fantastic lotteries here.
Written by Andrew Thomas