Indian Man Nearly Wins Jackpot in Austria
Indian Man Nearly Wins Jackpot in Austria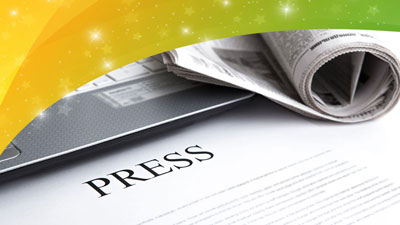 February 9th 2019 13:54
It was a great week for an Indian lottery player called Sabu - he was just one number short of winning the jackpot on the Austrian Lotto, in the November 2018 draw, when his winning ticket number combination landed him second place and an incredible €32,161 (around Rs 2,600,000)!
Sabu is a regular player of a number of international lotteries, such as the Austria Saturday Lotto, the New Zealand Powerball and the Spain BonoLoto. Sabu said "For me, I don't have any preference. Every day I'm playing some kind of lottery." This strategy has worked out well for Sabu, who is now enjoying his winnings from two years of playing international lotteries.
And Another Indian Win on the Big Ticket Raffle in UAE!
India has done it again with another Indian winner of AED10 million (Rs 19.45 crore) in the always popular Abu Dhabi Big 10 Million Series 200 raffle draw, held at Abu Dhabi International Airport on Sunday, 3rd February. Prashanth Pandarathil bought his raffle tickets online in a 'buy two, get one free' deal. "This was the fifth or sixth time I purchased the draw tickets and bought this along with my friend. I have no plans on what to do with that money, and will continue to work where I am right now," he said.
Pandarathil is from Kerala but has worked in Dubai as an associate director of a consulting firm since 2016. Five other Indians also won in the Big Ticket Raffle, which is the United Arab Emirates' longest-running lottery that is best known for big cash amounts and luxury vehicles as prizes.
Written by Andrew Thomas