Indian Cook Wins Dh10 Million
Indian Cook Wins Dh10 Million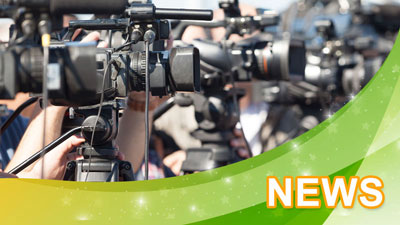 March 3rd 2022 13:11
An Indian national who has worked in Dubai as a cook for the last twelve years has had some amazing fortune and won Dh 10 million (Rs 20.6 crore) on the Mahzooz lottery. 47-year-old Rama matched 5 out of 6 numbers and took the top prize on the Saturday 26th February live draw. His winning numbers were: 3, 16, 19, 23, 30.
Rama earns Dh 3,000 per month as a cook in Dubai and lives in shared accommodation, so this prize money will change his life. Rama is the first multi-millionaire prize winner on the Mahzooz lottery for 2022, but the fourth person to take home the top Mahzooz prize. He is originally from Rajasthan and has a wife and five children, all living back in India.
Rama said that he often tries the Mahzooz lottery a couple of times a month, usually picking random numbers to play. "I had a feeling on Saturday night that I might have won but I didn't get a phone call and I didn't check my numbers. Then on Sunday morning, I got a phone call from the people at Mahzooz to say I had won Dh10 million. I just couldn't believe it! I immediately ran and told my neighbours and called my family. At first, they didn't believe me. Even now my mother and father back home in India think it's not true!"
Rama plans to carry on with his cooking job until he works out how to use his newly found fortune, but he does intend to pay off his Dh70,000 debt, as well as give all of his children chances that he never had himself, until now. "I want to give them each some money so they can secure a better life for themselves. Now they don't have to struggle like I did. Life has been hard. I have never had money in my life so I still don't know what to do with the winnings. I will not buy things like a car or house just yet, but maybe one day I will open my own business in Dubai. I want to stay and bring my family here."
Global Lotteries
$113 million dollars is what you can win this weekend on the Mega Millions lottery in the USA, or $85 million on the rival Powerball. Over in Europe, there is an €80 million jackpot to be played for on the EuroMillions, while you could also try your luck with the UK Lotto, which is worth a sweet £20 million on this Saturday's draw.
Written by Andrew Thomas