Five Players Share £25 Million UK Lotto Jackpot
Five Players Share £25 Million UK Lotto Jackpot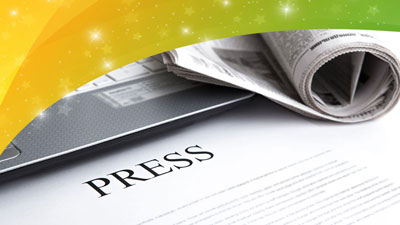 October 19th 2017 13:47
Wednesday's UK Lotto draw created a host of new millionaires, thanks to a roll down after the game passed its jackpot cap. Five ticket holders matched five numbers and the Bonus Ball correctly to receive a prize worth over £5 million (₹427 million), as no players managed to match the full winning line in the must-be-won draw.
How does the UK Lotto jackpot cap work?
The Lotto jackpot cap is currently £22 million (₹­­­­1.8 billion). The jackpot cap was originally set at £50 million (₹4.2 billion) and two players shared a record-breaking prize of over £66 million (₹5.6 billion) in early 2016. The cap was reduced to £22 million to ensure that top prizes are won more regularly. When the jackpot hits this amount then it can roll over once more, however if the jackpot does roll then the top prize must be won in the next draw. It normally takes nine or ten rollovers to go past the £22 million jackpot amount.
There have been four occasions when the jackpot has reached this cap and a must-be-won draw was held. The last time the jackpot reached the cap prior to the draw on 18th October was on Saturday 24th May, when two ticket holders won over £12.7 million (₹­­­­1 billion) each, without matching all six winning balls. There were no jackpot winners in the draw and as a result, the prize rolled down to the next tier.
Where can I find the winning numbers for the draw?
The winning UK Lotto numbers for 18th October 2017 were 11, 12, 15, 22, 27 and 44, with the Bonus ball 7. Over 1.3 million players won prizes in the draw and five players matched five main numbers plus the Bonus ball to become over £5 million (₹428 million) richer. You can view the latest UK Lotto result and learn how to choose your numbers for the UK Lotto on the dedicated page.
The latest winners of the £25 million (₹2.1 billion) jackpot have 180 days from the draw date to claim their prize winnings. If you have chosen your UK Lotto numbers online, all prizes are paid directly into your online account and can be used for future entries or can be withdrawn.
What is the next UK Lotto jackpot?
If you would like to have a chance at winning a top prize, the next UK Lotto draw is on Saturday and the jackpot is £3.3 million (₹282 million). Players from India can participate by playing online. You can choose your numbers by selecting the 'Play Now' button or tickets can be purchased from authorised retailers in the UK. Good luck in the draw!
Written by Chris Brown