Powerball and Mega Millions Reach Nearly $500 Million Combined
Powerball and Mega Millions Reach Nearly $500 Million Combined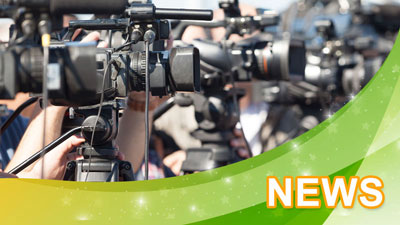 December 18th 2017 16:13
The Powerball and Mega Millions jackpots have reached an estimated $492 million (₹31.6 billion) combined, after no one could claim the top tier prize in either drawing over the weekend. The Powerball jackpot for Wednesday has rolled over to an estimated $269 million (₹17.3 billion), while Tuesday's Mega Millions award is worth $223 million (₹14.3 billion).
Powerball
Even without a jackpot winner in Saturday's Powerball draw, 956,643 lucky players picked up payments ranging from $4 (₹256) for matching just the Powerball number, up to $1 million (₹64.2 million) for matching the five main numbers drawn. The winning numbers for Saturday 16th December were 9, 35, 37, 50, 63 and the Powerball number was 11. You can find out more about the draw and view the prizes available in each tier on the Powerball page.
Wednesday's $269 million Powerball jackpot is the fourth largest to be offered this year. In 2017, there have been a total of seven Powerball jackpot winners, the biggest of which was the $758.7 million (₹49.3 billion) won by Mavis Wanczyk of Massachusetts in August.
Mega Millions
In Friday's Mega Millions draw, the top prize was worth an estimated $208 million (₹13.3 billion). No player matched the five main numbers plus the Mega Ball, resulting in a rollover. There were 541,342 winners in the other seven prize tiers and the largest payout on the night was $10,000 (₹642,150), won by 16 ticket holders. Find out more about Mega Millions and view the latest results on the games page.
Tuesday's jackpot is the second largest Mega Millions jackpot of 2017. The biggest jackpot amounted to $393 million and was won by Patricia Busking in Illinois in August. Six Mega Millions jackpots have been won this year and there hasn't been a December winner since 2013, when two winning ticket holders split the jackpot of $648 million (₹41.6 billion).
Choose Your Numbers
You can participate in Powerball and Mega Millions from India by choosing your numbers online. Simply visit the Lottery Tickets page, select your preferred lottery and you will then be given the option to select your numbers or to use the Quick Pick option. For more information on entering international lotteries, please see the How to Play page.
For the month of December, players can also avail of a special EuroMillions offer. When you enter EuroMillions online through Jackpot.com you will receive a free scratchcard. The offer runs until the 31st December, so make sure to choose your numbers in time.
Written by Chris Brown