Another Kerala Big Ticket Win
Another Kerala Big Ticket Win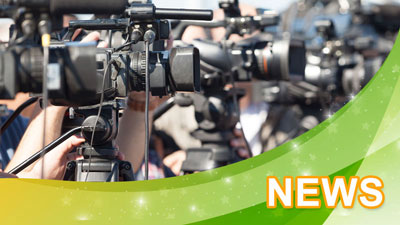 July 12th 2018 13:01
A 30-year-old man from Kerala has received the perfect leaving present before boarding a plane to leave the United Arab Emirates on his return to India. Tojo Mathew bought a lottery ticket in the Big Ticket Raffle held at Abu Dhabi International Airport, which turned out to be the ticket that would win the 7 million dirhams (approximately $1.9 million) jackpot prize, which is around Rs 13 crore and will now be shared and enjoyed by Tojo and the work syndicate he belonged to.
Tojo worked in the UAE as a civil supervisor and was in a syndicate with 18 work colleagues from Skyline Contracting Company, which included his brother, Titto. He had been working here for the last six years before deciding to move to New Delhi to be with his wife, Minu, who is a nurse. "I bought the ticket at the Abu Dhabi airport just before boarding the flight for India on June 24. I was leaving the UAE for good to join my wife, who got a job in New Delhi. I still cannot believe I won".
The draw was announced at the airport and it was Tojo's brother Titto who initially received the fabulous news. "My brother's mobile number was with a company supervisor and he got the call first. When he informed me, I did not believe it till I checked online and saw his name". According to Titto "We had to send the Big Ticket website's screengrabs through WhatsApp for him to believe it was not a prank".
Tojo continued saying "This is the eighth or 10th time we had pooled in money to buy the raffle ticket. I am so happy because all my friends in the company - including the supervisor, office boy and a watchman - have won. All of these people are from middle or lower-middle-class backgrounds who struggle to save. Winning a raffle is a big thing for them".
Tito now plans to buy a house back in India with his winnings. Five other Indian nationals also won prizes, while the BMW series 220.i series 02 was won by Indian expat Eqlaqh Kamil Qureshi in what seems to be a very good raffle for Indians to play.
Global Lotteries
This week sees the US Powerball break through into triple figures with a jackpot win worth $100 million, while the Mega Millions increases to a colossal $340 million. Big wins over in the UK and Europe sets the Lotto jackpot at £3.1 million while a EuroMillions win would land you a very healthy €17 million.
Written by Chris Brown