Single Ticket Holder Wins EuroMillions Jackpot of €135 Million
Single Ticket Holder Wins EuroMillions Jackpot of €135 Million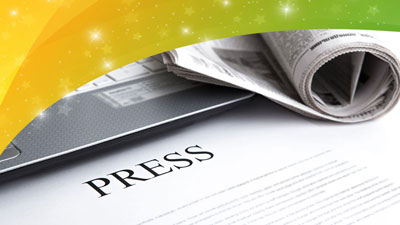 December 20th 2017 11:35
One EuroMillions ticket holder is now €135 million (₹10.1 billion) richer having matched the five main numbers and two Lucky Stars in last night's draw. The EuroMillions jackpot was last won on 3rd November and the recent win has ended a run of 12 consecutive rollovers with no top prize winner. The winning ticket was sold in Switzerland and details of the store where the ticket was purchased have yet to be released.
What were the winning EuroMillions numbers?
The winning numbers for Tuesday 19th December were 8, 15, 30, 38, 46 with Lucky Stars 4 and 7. There were more than 2 million prize winners in the draw and non-jackpot prizes ranged from €2.10 (₹159) for matching two main numbers, right up to €434,845 (₹33 million) for matching five main numbers and one Lucky Star.
Big winners on the night included one Spanish and two UK ticket holders who claimed the Match 5+1 award, and seven additional players who won a Match 5 prize worth €43,406 (₹3.2 billion). You can learn more about the prizes awarded in each tier on the EuroMillions game page.
Record Jackpot for Switzerland
Lottery fans in Switzerland are celebrating the first EuroMillions jackpot win by a Swiss ticket holder since Friday 21st March 2014, when a participant scooped €26.5 million (₹2 billion).
The €135 million jackpot is the largest ever won in the country and the 11th largest EuroMillions prize of all time. Switzerland has now produced a total of 16 EuroMillions jackpot winners, consolidating its place as the sixth most successful EuroMillions nation, ahead of Austria on 14 and Ireland, with 11 winners to its name.
Friday's EuroMillions Jackpot
The jackpot has reset to €17 million (₹1.2 billion) following the recent win. If you would like to have a chance at winning big, you can choose your numbers online. Select the 'Play Now' button next to the lottery you wish to enter on the Lottery Tickets page. You can then choose your numbers using Quick Pick or by selecting your own numbers. To complete your purchase, follow the instructions provided.
For the month of December, you can also receive a free scratchcard when entering EuroMillions online. Find out more about this special offer here. The offer ends on December 31st, so make sure to enter in time and good luck in the draw!
Written by Chris Brown