Pick 3 rebranded Jaldi 3 in India
Pick 3 rebranded Jaldi 3 in India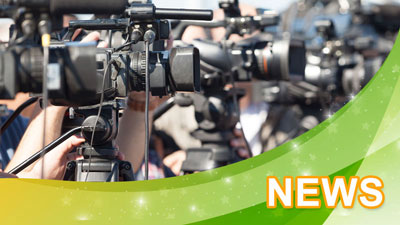 December 10th 2020 14:37
The quick-fire lottery game Pick 3 from the UK Lottery Company has been rebranded to Jaldi-3 for the Indian market. Jaldi 3 is an online game which gives you the chance to win up to ₹40,000 twice a day just by matching three numbers for the small amount of just ₹40 per line.
The game will continue to share results with Pick-3, however that will not affect payouts.
"Jaldi 3 is not a pari-mutuel game," said Sam Weren, a spokesman for The Lottery Company. "That means if you win, then you win the whole amount. It is not shared between all winners."
More than 80% of people who play Jaldi-3 play the Straight option where you select three numbers from 0 to 9 and match them in the exact order they appear. It couldn't be simpler.
There are two draws every day at 6:30pm and 11:30pm.
Lottery Fraud Ring Closed Down in Greater Noida
Police in Central Noida has arrested five Indian nationals involved in a bogus "international online lottery". According to Deputy Police Commissioner Harish Chander, "The gang was run by a Nigerian national identified as Sam, who is absconding."
The Ecotech 3 Police Station received a complaint about the fraudulent lottery scam which led to the arrests of the suspects near Chauganpur roundabout. Unfortunately, the ringleader is not in custody yet, apparently fleeing to Delhi. The police have held the rest of the group for fraud and forging documents, with further investigations ongoing.
"The accused contacted gullible people and told them that they have been selected winners in an international lottery, and have won some huge amounts of money. However, they sought some money in the guise of processing fees. Once they got the money via online transfer, the accused would go untraceable," said DCP Chander.
Rs 36,100 in cash was recovered, as well as 26 ATM cards, 11 banking passbooks, 11 mobile phones and a motorbike. The accused are now in custody and have been named as Ansar Baksh, Mohseen Dapaali, Afzal Pathan, Irfan Shah and Gautam Singh. The suspects all come from Uttar Pradesh.
Global Lotteries
This week we have a huge Powerball jackpot of $277 million ready to win, with an almost identical $276 million on offer over on the Mega Millions lottery. The EuroMillions is not far behind either, with a €200 million top prize up for grabs. In Italy, the SuperEnalotto lottery has a jackpot of €75 million, and on the UK Lotto you could win £3.8 million this Saturday, all of which would make life-changing cash prizes over December
Written by Chris Brown