Unemployed Indian National wins Lottery
Unemployed Indian National wins Lottery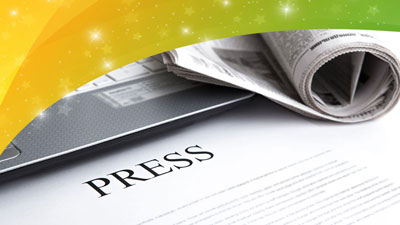 December 24th 2020 10:57
Christmas has arrived early for an unemployed Indian man and his family living in the UAE. Navaneeth Sajeevan, 30-years-old, has just won one million US dollars on the extremely popular Dubai Duty-Free Millennium Millionaire raffle. The MM Series 345 draw was held on Sunday, 20th December, at Dubai International Airport.
Sajeevan bought a shared ticket with four colleagues he used to work with, before he was laid off because of the financial effects of Corona on his employer, and is currently working in his notice period. "It is unbelievable! I feel blessed and happy. I am sharing the prize with four other colleagues and friends. Still, I take home $200,000 which is a vast amount."
Sajeevan hails from Kasaragod, Kerala, and has lived in Abu Dhabi with his wife for the last four years. He bought his winning ticket, number 4180, online in November. He is the father of a one-year-old child, so the timing of his win could only be a blessing for him and his family. Sajeevan said, "My wife is still working here. I was planning to head home if I didn't find a good job. I have loans to the tune of 100,000 Dirhams. This win will go towards that." He is also the 171st Indian national to win the raffle's top prize.
Global Lotteries
'Twas the night before Christmas and the US Powerball was worth a staggering $341 million, while the Mega Millions was slightly ahead with a top prize of $352 million.
Don't forget to enter the Lotto India New Year Bumper Draw and get 2021 off to a great start
Written by Andrew Thomas