Patiala Man Scoops Rakhi Bumper
Patiala Man Scoops Rakhi Bumper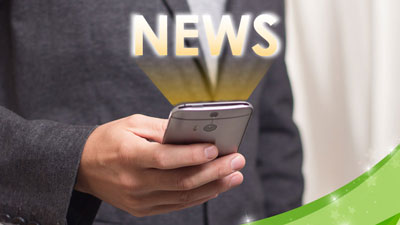 September 12th 2019 11:24
A 63-year-old businessman has won the amazing Rs 1.5 crore jackpot prize on the Punjab State Rakhi Bumper Lottery 2019. Avtar Singh lives in Patiala and works in gas pipe laying, and won his incredible prize on the September 3rd draw. He claimed his cash award recently at the Punjab State Lotteries Department in Chandigarh.
Speaking about his good fortune he said: "I am yet to decide on what to do with the winning amount. I am well-settled and do not have any financial problems. I have two sons, with the younger one studying abroad and the elder doing a private job in Patiala after completing his MBA." Singh told the press that he had been playing the lottery for fifteen years without any luck, until now.
The next Punjab State lottery to look forward to is the Maa Lakshmi Diwali Pooja Bumper 2019 Draw, which will be drawn on the 1st November.
Lottery Vendors Complain of Favouritism in Nandlalpura
Lottery sellers operating from the New Market Complex, Nandlalpura are furious that they are being turned down for retail spaces, claiming that more than a fair share of the existing shop spaces are being given to members of the same family.
The allocating of spaces is supposed to have been finalised by Indore Municipal Corporation (IMC) through a lottery system for the applicants, but many vendors are now complaining that the process was not reasonable. Only 121 spaces are currently available, so competition for shop space is tight.
Lokendra Kumar Solanki, deputy commissioner of IMC has said: "We are verifying details of all 121 vendors to check how many of them are from the same families." Sources have claimed that around 10 - 12 families have gained about 3 - 4 spaces each, which has left several individual lottery vendors angry.
The New Market Complex was built on the road between Veer Sawarkar Market and Jawahar Marg to accommodate the street vendors who were operating out of temporary kiosks.
Global Lotteries
The international lotteries always have great jackpots on offer, as we can see in the USA, where this week's Powerball jackpot stands at $60 million and the Mega Millions has a huge first prize of $172 million. In Europe, the Italian SuperEnalotto is a sizeable €63.9 million, the EuroMillions jackpot is an amazing €160 million and the UK Lotto comes in at £7.2 million - all you have to do is play here!
Written by Andrew Thomas