Kottayam Man Wins $1 Million in UAE
Kottayam Man Wins $1 Million in UAE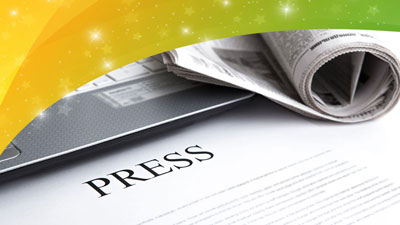 March 12th 2020 15:50
"Are you sure I have won?" These were the first words uttered by a shocked Indian national when he was informed that he had won one million US dollars (Rs. 7.4 crore) on the Millennium Millionaire lottery. Vinod Kocheril Kurian is originally from Kottayam in Kerala and currently works for a construction company in Sharjah, UAE, where he has lived for the last 21 years.
The 49-year-old had his lucky break this month with ticket number 2052, which was drawn as the winner in the Dubai Duty-Free Series 325 draw, held on Monday, 3rd March at Dubai International Airport. Kurian becomes the 159th Indian national to win the million-dollar prize since the lottery started in 1999.
Kurian's win also continued an incredible run of luck for Indian players, as he became the fourth in a row to win the Millennium Millionaire prize. It follows a clean sweep two weeks ago, when Indian players won in all three of the Dubai Duty Free raffles.
Kurian said: "I have not decided what to do with the money. But definitely, quite a bit of this will be reserved for my children's education." When interviewed by the press the father of two children, who are aged 11 and 6, said that this win was very precious to him and at first could not believe that he was the jackpot winner, but is now extremely grateful to have won this generous prize.
Jordanian Nae'l H.L Kawar was the other big winner of the day, also taking home $1 million with winning ticket number 4858 on the Series 326 draw.
Global Lotteries
This week we see more amazing prizes on the worldwide lotteries, as the USA's Powerball jackpot reaches $120 million and the rival Mega Millions hits $80 million. The Italian SuperEnalotto meanwhile has a first prize of €33 million and the UK Lotto jackpot offers somebody a chance to win £4 million this Saturday. The EuroMillions jackpot will be €55 million, so what have you got to lose? International lotteries are available to play here.
Written by Andrew Thomas