Indian Technician wins ₹7 Crore in Dubai Millionaire Raffle
Indian Technician wins ₹7 Crore in Dubai Millionaire Raffle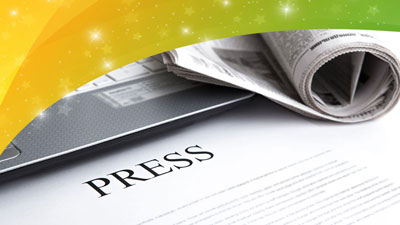 February 18th 2021 12:22
An Indian national working as a technician in Dubai has hit the jackpot, winning the latest Millenium Millionaire raffle in the UAE. The Dubai Duty-Free Series 351 was won by Sarath Kunnummal on Wednesday, 17th February at the draw held in Dubai International Airport, landing Kunnummal $1 million (about ₹7,2 crore). He bought his winning ticket, number 4275, online and is sharing his winnings with nine other people. This will net him, and each of his lottery group $100,000 each.
Kunnummal is originally from the Kannur district in Kerala, and said of his win, "My parents are more than 70 years old. They have health issues. I will save this money for them. I also have a dream of building a big house for my parents in Kerala. These are tough times and I am grateful for this win. It is taking time to sink in. Rest assured this money will be put to good use."
Indian nationals also did well in the Finest Surprise draws, with first-time player Sanyo Thomas winning an Aprilia Tuono motorbike on Draw 443, with winning ticket number 0488. Thomas said "It's unbelievable, I can't say anything now. I'm just so happy and excited." 17-year-old Rhea Roopesh won the luxury car Draw 1767 with ticket number 1149, taking home a BMW M50i. "This is completely unexpected, thank you so," she said.
Global Lotteries
The EuroMillions Megadraw has rolled over to a massive ₹1,752 crore (€202 million) jackpot this weekend, which can be played here! The US Powerball has a fantastic jackpot prize of $78 million to play for this weekend, with the Mega Millions resets to a new jackpot of $20 million. In the UK, the Lotto first prize is £11.4 million.
Written by Chris Brown