Karnataka Resident Wins Big in the Emirates
Karnataka Resident Wins Big in the Emirates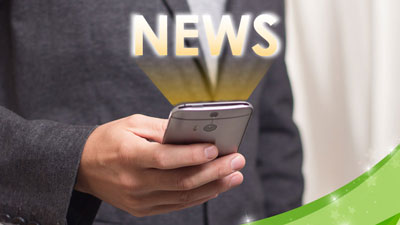 October 17th 2019 16:30
A 24-year-old accountant from Mangalore, Karnataka has become an overnight multi-millionaire, thanks to his jackpot win on the Big Ticket Lottery in the UAE. Mohammad Fayaz won 12 million dirhams (ticket number 059070) on the popular lottery draw held on the 3rd October at the Abu Dhabi International Airport, which would convert to an amazing Rs 23 crore!
As so often happens, Fayaz was unavailable to receive the winning phone from the popular host of the draw, Richard, and only answered the call on the fifth attempt. Fayz could not believe his luck. "I checked online to verify. Last night, I had a dream that I would win this. I told my friend that something great is happening soon."
Fayaz and his roommates back in India often play lotteries, and it was his friends who gave him the idea to try his luck on the Big Ticket. He explained: "This is the sixth time I am buying the Big Ticket online. It is almost a given that my roomies and I purchase the Big Ticket every month. We have not decided the breakdown as to who will get how much. But we all will get a big chunk of money for sure."
Fayaz works in Mumbai and now wants to better the lives of himself and his immediate family of a brother and two sisters, now that both his parents have died. His family had to sell land that they owned in order to survive and he said: "I want to reclaim the land we had to sell. I will look to finish construction work of our home soon. I will also do some charity work. I have never been to the UAE. Now I will be there next month to receive the cheque."
Global Lotteries
There are some amazing prizes to play for this week in the global lotteries, like the Powerball jackpot in the USA which has grown to a massive $110 million, while the Mega Millions jackpot comes in at $71 million. The Italian SuperEnalotto is a healthy €18.8 million and the EuroMillions jackpot is now €37 million. Winning the UK Lotto jackpot would land you £3.8 million, so try your luck here...
Written by Andrew Thomas