Indian Student Conned in Fake Lottery
Indian Student Conned in Fake Lottery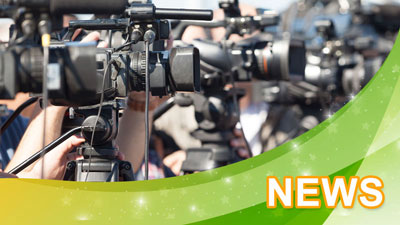 February 22nd 2018 12:28
A university student from Vijayawada has been tricked out of Rs 1.6 lakh in a simple con involving a fake lottery. The student was informed by text message on her mobile phone that her mother had won a lottery prize of Rs 5 crore and that she should contact a phone number provided, which she did. She was then asked to provide bank and address details, as well as a processing fee, transaction costs and other expenses to claim the prize. Again, she complied, making the three separate deposits into three different bank accounts. Unsurprisingly, she never heard from the people who contacted her ever again and lost all the money that she deposited. Police are now investigating the case.
Dream Come True for UK Family Syndicate
17th February saw the UK Lotto draw make a family syndicate of four £18.1 million better off after they won that Saturday's Lotto jackpot. Ex RAF veteran Dennis Banfield, from Bristol, was ecstatic with his win after having played the lottery three times a week since it began in 1994 in the hope of hitting the jackpot. He, his wife Shirley, and his two daughters have finally seen that dream come true while at the same time making Banfield the oldest UK Lotto player to win the jackpot. He said "All that has ever mattered to Shirley and I is that the girls are okay. We are playing the lottery for them so that they are financially secure forever. To know they are is a wonderful feeling."
How Much Longer For EuroMillions Jackpot Win?
Another week, another rollover for the EuroMillions jackpot that has now grown to a colossal €174 million! This Friday will also offer the chance for 25 players across the nine participating countries the chance to win a cool €1 million in the European Millionaire Raffle. Sooner or later this massive jackpot will be won or shared, so now is a great time to participate in Europe's favourite lottery. The current jackpot is the highest since October 2017, when a Spanish player won the equivalent of around €192 million.
The Jackpots This Weekend
With no jackpot winners in Wednesday's US Powerball draw the grand prize is now a huge $269 million, while the same applies to the EuroMillions, with the 15th rollover raising the jackpot up to an amazing €174 million. In Ireland, an online Lotto player has won a staggering €7.1 million on this Wednesday night's draw, while Saturday's Irish Lotto jackpot could make a lucky player €2 million richer. Over in the UK, the Lotto stands at £5.2 million, so there is all to play for this weekend in the major global lotteries.
Written by Chris Brown