Indian Airport Worker Scoops $1 Million in Dubai
Indian Airport Worker Scoops $1 Million in Dubai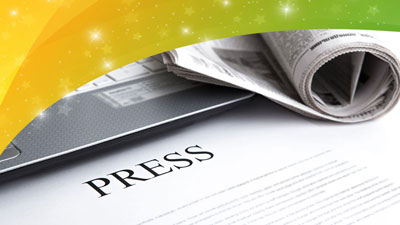 April 15th 2021 15:32
An employee working for the Dubai International Airport has just won the Millennium Millionaire lottery jackpot, with the draw taking place at his workplace! Mr George Thomas, who is 43 years old won the Series 355 draw on Wednesday, April 7th with his winning ticket number 2016, and can look forward to taking home around Rs 7.5 crore (about 3.7 million Dirhams).
Thomas has three children back in India, with a fourth baby on the way, so this great win for him has come at the perfect time. Thomas is a regular player of the Dubai Duty-Free Lottery, and admitted that he was stunned at the news of his win, saying, "I think the news is yet to sink in. I just know this, my little unborn baby is already bringing me a lot of luck."
Originally from Kochi, Kerala, Thomas has lived in Sharjah for seven years with his family, but recently had to send them back home to India. He said, "In these times, I know we have to be grounded and mindful of what we spend. So for now I am sending everything home. I will decide later as to what to do." Thomas is a supply and logistics manager at the airport.
Two other Indian nationals shared good fortune at the same draw, as property salesman Deepak Sharma Raghunath Sharma won an Indian Scout Bobber on the Finest Surprise Bike Series 450, while 17-year-old Aryan Ravindra Shenoy won the Series 449 draw and took home a BMW F 850 GS motorbike.
Global Lotteries
This weekend has some great international lottery prizes up for grabs, starting with the USA's Mega Millions first prize of $240 million, followed by the Powerball, coming in with a jackpot of $79 million for the winner. The EuroMillions top prize is worth €60 million this Friday, while a win on the UK Lotto this Saturday would land you a cool £7.8 million pounds.
Written by Andrew Thomas