25 Winners Share $1 Million Jackpot in Dubai
25 Winners Share $1 Million Jackpot in Dubai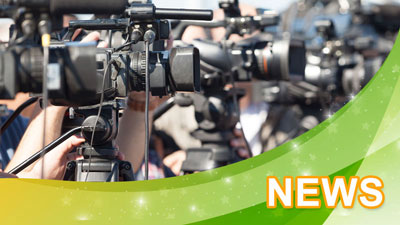 April 1st 2021 12:23
An Indian national from Kerala who has been living in Dubai for twelve years has just won the $1 million lottery raffle prize in the Dubai Duty-Free lottery. 34-year-old Rahul Kovithala Thazheveettil bought the winning ticket for a syndicate of 25 co-workers at a school transport service in Al Quoz. His winning ticket number was 4960, which has landed him at least $40,000 (about Rs 29 Lakh) on the 20th March Series 353 draw. "I'm really surprised and very happy! We regularly buy tickets online and share the ticket cost whenever there's a new series, but to finally received a call from DDF to confirm that we won was unbelievable," he said.
Thazheveettil is a finance officer for his company and was surprised when he received his winner's phone call from the DDF raffle organisers. He said, "Usually the announcement comes in the morning. So I was surprised to hear this call. I did not believe it! Today, I got another call and an email and was finally convinced I had won". As a regular DDF player, Thazheveettil said that he has not decided what to do with his winnings, but will save a portion and donate some money to charity.
One of the other syndicate winners, Sajeev Kumar, a foreman for the transport company, also from Kerala, said, "I will share this with some poor people back home. And some will go towards making my house. I feel blessed and happy right now."
This draw was a bit different in that it took place at the finals of the Dubai Duty-Free Tennis Championships Men's Final between Russian Aslan Karatsev, who beat South African Lloyd Harris to claim his maiden Dubai title. Karatsev drew the winning ticket number for the raffle.
Global Lotteries
Winning the US Mega Millions lottery this Friday would land you a huge $168 million, while the Powerball could win you $32 million. The EuroMillions jackpot is up to a huge €145 million, and the UK Lotto stands at a healthy £12.5 million, but you need to play to win!
Written by Andrew Thomas