Indian Air Traffic Engineer Wins $1 Million
Indian Air Traffic Engineer Wins $1 Million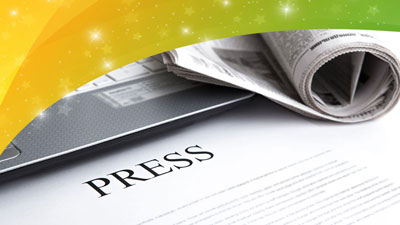 August 19th 2021 11:58
A regular player of the Dubai Duty-Free Millenium Millionaire has finally been rewarded with a one million US dollar jackpot win. 57-year-old Sabu Alamittath, who is an air traffic engineer, won the MM Series 365 raffle with his winning ticket, number 4465.
The draw took place at Dubai International Airport, the same location that Alamittath works in! He said of his win, "This is a big surprise for me! I never dreamt that this will ever happen. It has been a difficult year for all of us, this money will certainly go a long way, including to some charities."
Alamittath has been working at Dubai Airports for the last nine years and bought his ticket online in July. He is originally from Kerala but now lives in Bengaluru with his 24-year-old daughter. When asked what he would do with his winnings, which converts to over Rs 7.4 crore, he said "The next few months will be very busy for me. So I will let my wife handle this."
This win makes Alamittath the 182nd Indian national to win $1 million since the inception of this popular game in 1999.
In the Finest Surprise draws for three luxury vehicles, Indian nationals won two of the raffles. In the FS Series 1780, Krunal Mithanni, an IT manager at a shipping company, won a BMW 750Li xDrive M Sport. The 36-year-old's winning ticket number was 0364. Mithani is also a previous winner of an Asprilla Dorsoduro motorbike from the FS Series draw 414 back in July 2020!
And finally, in the FS Series 464 draw, Alban Dsouza, a 39-year-old office equipment business owner, won a BMW R nineT motorbike. His winning ticket was 0966. He said, "I've been participating in your promotion for around four years now and this is the first time that I won!"
Global Lotteries
The Mega Millions is offering a fantastic jackpot prize of $256 million this Friday, while the Powerball main prize is a huge $290 million. The EuroMillions jackpot for the weekend is €30 million and a win on the UK Lotto would land you a sweet £4.1 million. You can play your favourite international lottery safely here.
Written by Andrew Thomas