Dubai Millennium Millionaire December Winner
Dubai Millennium Millionaire December Winner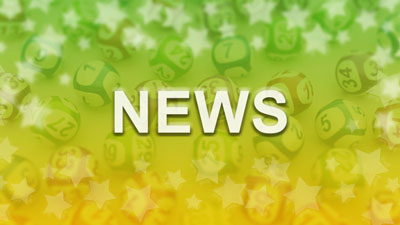 December 12th 2019 13:42
An Indian supervisor working in Saudi Arabia has had a wonderful week by winning the Series 317 Dubai Duty-Free Millennium Millionaire lottery. 46-year-old Sakeer Hussain Srambikkal won US 1 million dollars with ticket number 3464 in the draw, which was held at Al Maktoum International Airport on Tuesday. He won with the second of two tickets that he bought online. Srambikkal, who works for Middle East Airline in Dammam said: "What a great way to start my day," after he received the great news from Dubai Duty-Free. "It was my second ticket in the million-dollar promotion and I am so thankful to Dubai Duty-Free for this amazing win!"
Three Finest Surprise draws were also conducted directly after the main draw for luxury motorbikes, with two Indian nationals winning the top prizes. Firstly, 29-year-old yoga instructor Deepak Gunasekaran won a Moto Guzzi VY Racer (Racer) with ticket number 0889 in Series 388. Gunasekaran, who has lived in Dubai for four years bought two tickets online and said: "I've been participating in Dubai Duty-Free promotions for a year now and winning for the first time was a surreal experience. Dubai Duty-Free is changing many people's lives and I'm very lucky that I am one of them."
The second winner from India was 42-year-old Vijaya Lakshmi, who won Series 390 with her ticket number 0049. She won a Motto Guzzi California (Nero Gentleman) and has been playing the Finest Surprise competition for nearly fifteen years. Lakshmi is the head of partnership for an online mall. "I've been trying my luck for a long time, but I guess luck is not on my side, so I wanted to let go but my husband has persuaded not to give up. Good thing I listened to him!"
Global Lotteries
The biggest jackpot this weekend is the Mega Millions jackpot at an amazing $340 million, while the Powerball jackpot is a huge $150 million. The EuroMillions top prize is €40 million, the SuperEnalotto jackpot is a very healthy €44.7 million while the UK Lotto jackpot this Saturday is £11.6 million.
Written by Andrew Thomas