Cochin Visitor to UAE Scoops $1 Million
Cochin Visitor to UAE Scoops $1 Million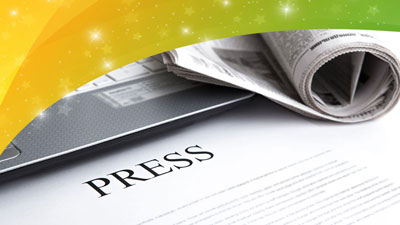 August 19th 2022 21:27
Koshy Varghese hadn't planned on being so lucky on a return flight to Dubai, but that didn't stop him winning one million US dollars on a recent Dubai Duty-Free Millennium Millionaire raffle. 48-year-old Varghese purchased a raffle ticket, number 0844, at Dubai International Airport once he had landed back in the UAE on returning from Cochin, India. Varghese is a regular player of DDF promotions. So when the winning ticket for Series MM396 was drawn, and it turned out to belong to Varghese he was over the moon.
He explained, "I have been trying my luck for a few years now and delighted to have finally won. I look forward to seeing the Dubai Duty Free team who made this happen!" His prize money is worth over RS 7 crore, with the draw taking place in Concourse B of Dubai International Airport on the 3rd of August.
This latest million dollar win for an Indian national makes Varghese the 195th Millennium Millionaire winner from his country. The extremely popular promotion began in 1999 with India making up the largest proportion of DDF winners.
In another amazing streak of luck, Arjun Singh, won his second motorbike on the Finest Surprise Bike507 Draw with winning ticket 0959, where he won a BMW R nineT Pure luxury motorbike. Singh previously won another bike on Bike506, just two weeks beforehand. He said of his amazing fortune, "Indeed, it was great promotion! I will continue to participate in the hope of making it a third time lucky. Thank you so much Dubai Duty Free!"
Global Lotteries
The Mega Millions lottery leads the way this week with a jackpot prize of $99 million, with the Powerball not far behind on $80 million to play for this Sunday. The EuroMillions meanwhile is worth €75 million to the player who can win it, while the UK Lotto offers a top prize this Saturday of £7.1 million to the lucky winner.
Written by Andrew Thomas