Ticket Holder Claims €15 Million EuroMillions Jackpot
Ticket Holder Claims €15 Million EuroMillions Jackpot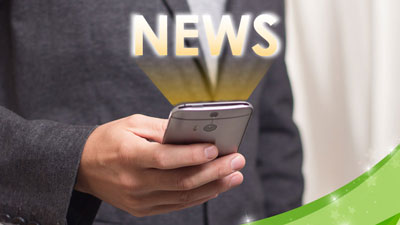 November 6th 2017 15:51
Friday's EuroMillions draw has made one lucky ticket holder €15 Million richer, as a player matched the five main numbers and two Lucky Star numbers correctly to win the jackpot prize. The recent win is the 19th EuroMillions jackpot of the year to be won by a ticket holder and the win is also the third jackpot to be won in the space of only four draws. Lottery officials have confirmed that the ticket holder has yet to decide whether they want to go public about the win.
What were the winning numbers?
The winning numbers for Friday 3rd November were 5, 12, 17, 33, 41 and the Lucky Stars 4 and 9. In addition to the jackpot being won, there were three other players who are now €356,886 (₹26.7 million) richer, having matched five main numbers and one Lucky Star. There were also 14 ticket holders that won €17,812 (₹1.3 million) for matching five main numbers. In total, 2,092,930 ticket holders claimed prizes in the draw, ranging from €4 (₹299) to €17,812 (₹1.3 million).
Prizes are awarded for matching as little as two numbers. You can view the prizes available and learn more about how to play EuroMillions from India on the EuroMillions page.
EuroMillions Success
This year has been a fantastic year for EuroMillions winners, particularly in the UK. Andy Carter, the National Lottery's senior winners' advisor commented on the recent win saying, "Just one week after a £15 million winner we now have another UK ticket holder banking a giant EuroMillions jackpot."
Carter also mentioned that the latest win was the UK's seventh winner this year and the 70th since the game started in February 2004. Overall, France is leading the way, with the largest number of EuroMillions jackpot winners at 87, followed by Spain with 84 winners and the UK is third with 70 winners.
How to Play EuroMillions Online
Players from India can participate in EuroMillions by choosing their numbers online or tickets can be bought at authorised retailers in the UK. Simply visit the EuroMillions page for more information. If you choose your EuroMillions numbers online in November, you will receive one free Powerball entry. Find out how you can avail of this special offer here. The offer ends 30th November, so make sure not to miss out!
Written by Chris Brown