Two More Big Ticket Wins
Two More Big Ticket Wins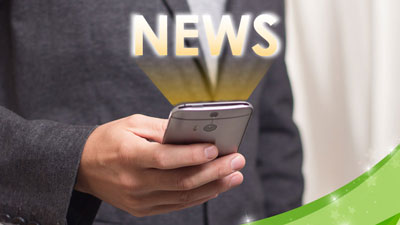 October 11th 2018 16:02
The Big Ticket Raffle held at Abu Dhabi International Airport has done it again and produced not one, but two Indian millionaires in two successive draws. George Mathew won Dh12 million (approximately US $3.2 million/Rs 24 crore) in the Dream 12 Million Raffle Series 195 draw from Monday, September 3rd, in what is now the third time the game has awarded such a large jackpot prize after January and April's draws for similar amounts earlier this year.
Mathew later commented "It has been the last 6 months since I started purchasing Big Tickets, along with my 6 friends, and finally it is our lucky day today. I am really happy and surprised as well by the call from Big Ticket. God blessed me after my 9 years in the UAE with Dh12 million. Thank You Big Ticket team for such wonderful news. Big Ticket buyers keep trying, never lose hope. I wish you all the very best." Mathew works for the Gulf News and has lived in Ajman with his family for nine years.
Secondly, on the Super 7 Series, Mohammed Kunhi Mayyala was the jackpot winner of Dh7 million (approximately US $1.9 million/Rs 14 crore) on the Series 196 draw held on Wednesday, October 3rd. Mayyala lives and works in the UAE now and has been playing the Big Ticket Raffle for two years, and now that his luck has come in he plans to spend his prize money on starting his own business and building his own home. At first, he didn't believe his luck and thought the phone call from the organisers was a prank. He said "I could not believe it. I thought it's just a fake call, but it's my lucky day! It's a big change in my life and it's because of the Big Ticket. Now, I can build my house, have a business of my own and will help the needy ones as planned."
Global Lotteries
After the recent huge win for a player from Switzerland who took the €162 EuroMillions jackpot, this week's jackpot prize for the EuroMillions is now €30 million. In the UK the Lotto is £8.1 million, while in the USA, the Powerball is at a whopping $314 million and the Mega Millions is an unbelievable $548 million - that's nearing a combined $1 billion in prize money!
Written by Chris Brown