Kerala Christmas Bumper results announced
Kerala Christmas Bumper results announced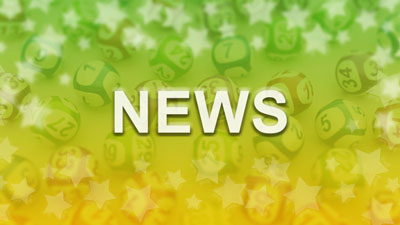 January 24th 2019 12:07
The Kerala Christmas Bumper Lottery Winning Numbers for 2019 have been announced. The top prize of 6 crore has gone to winning ticket number EW-213957 and the winner is from the KOLLAM area, whilst the consolation prize of Rs 100,000 has gone to the other series with the same number CH 213957, RI 213957, ST 213957, MA 213957, SN 213957, YE 213957, AR 213957.
You can view those Christmas Bumber Results winning numbers here, along with 2nd prizes worth Rs 1 Million, 3rd prizes of Rs 500,000, 4th of Rs 100,000, 5th winning Rs 5,000, 6th each with Rs 2,000, 7th of Rs 1,000 and 8th tier prizes each worth Rs 500.
Ministers to Review GST Rates for Lotteries
Recently, a decision that was scheduled to be made on the 10th January to discuss, amongst other things, lottery tax rates was postponed and it was reported that a Group of Ministers (GoM) was planning on meeting again to discuss these tax issues in the near future. This has now been confirmed with a GoM being formed from eight ministers and being led by Maharashtra's Finance Minister, Sudhir Mungantiwar.
The Goods and Service Tax (GST) Council stated that the objectives of this new GoM panel should include the following:
Should the dual-tax rate of 12% for government lotteries, and 28% for private lotteries continue, or should there be one uniform GST rate? Abuse of the current dual-GST rates by private lottery companies or individuals would also be discussed.
Enforcement of lottery rules, the creation of a legal framework for lotteries to operate within and combatting lottery tax evasion would also be important issues to discuss.
As of yet nothing has actually happened, but if this new GoM can be set up and organised soon, it could start to work on solutions to help make India's lottery industry more streamlined and transparent, which should in turn protect the lottery playing public more from scams and illegal underground lotteries, while at the same time making tax collection a simpler and more robust process, which will serve the nation's lotteries better.
Generosity on a €127 million Lottery Win
A couple from Northern Ireland who recently won an astonishing €127 million (£115 million) on the EuroMillions have spoken publicly about their windfall for the first time since scooping the massive jackpot prize on New Year's Day. Frances and Patrick Connolly have written out a list of around 50 family and friends that they plan on sharing their lottery win with - a lot of whom don't even know that they have won anything yet! "This is a massive sum of money and we want it to have a huge impact on the lives of other people we know and love as well as on our future too. It is going to be so much fun giving it away. The pleasure for me is going to be seeing people's faces." Their win makes them the fourth biggest lottery winners ever in the UK.
Global Lotteries
The Powerball takes the lead this week with a massive jackpot of $161 million, while the Mega Millions keeps chase with a winning prize of $96 million. Winning the EuroMillions this Friday would land you a life-changing €80 million, or if you fancied your chances on the UK Lotto you could be in with a chance to win a cool £11.1 million… but you can't win if you don't play!
Written by Chris Brown