Lotteryworld.com Review
Lotteryworld.com Review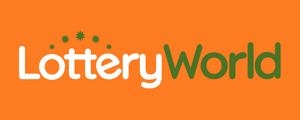 Lotteryworld.com is a lottery operator that lets players bet on lotteries from all over the world. It's a safe, secure service you can use to enjoy games from wherever you are. You don't need to go to the USA to play Powerball or Mega Millions, or fly to Europe to enter EuroMillions and Eurojackpot. You can do it all from India from the comfort of your own home.
Everything is set up to make it easy for users to take part in games from around the world, with a sleek layout, a vast choice of games and a range of payment options. The international site offers USD as the currency, whilst the Indian-specific site lets you bet and win in rupees, something that not many other online lottery retailers allow.
LotteryWorld India provides detailed information about each lottery before you play, making sure you know what prizes you are playing for before you buy your entries. If you have any issues or questions, there is a knowledgeable customer support team on hand to help.
As well as offering all of the biggest games from around the globe, Lotteryworld.com runs the popular Lotto India game. You won't find this game anywhere else other than their selected partner Jackpot.com - a fully licensed and regulated operator in the UK and Europe.
Is LotteryWorld.com genuine?
Lotteryworld.com is a genuine service which you can trust. The company behind lotteryworld.com, Go East B.V, is fully licensed and incorporated in Curacao, and from the site you can easily access a copy of the license itself. You can legally bet on a host of international lotteries and win prizes.

Powerball
Saturday 2nd December 2023
$400 Million
Did you know you can play Powerball online from USA? Just click the button below!
Time left:
Play Now
Is Lotteryworld.com safe?
The service is completely safe and secure. As it is licensed and regulated, fairness and safety is assured. Every single prize you are playing for is insured if you win, meaning you are guaranteed to receive your payout.
Even if you match all the numbers and win a jackpot, you will get your money promptly and in-full. That's right, through Lotteryworld.com you could win hundreds of millions of dollars, perhaps even billions, online today.
Banking at LotteryWorld
The banking part of the site is handled safely through secure systems. Here's a list of all the available payment methods:
NetBanking
Visa
Mastercard
Can I play online from India?
Yes, you can play on Lotteryworld.com from India, and you will find yourself sent to their Indian specific website. There are not many lottery operators in the world that offer Indian-specific websites, and they even go as far as offering a Hindi version too should that be your language of choice. It shows Lotteryworld.com's commitment to offering a user-friendly experience for players from India and the rest of the world.